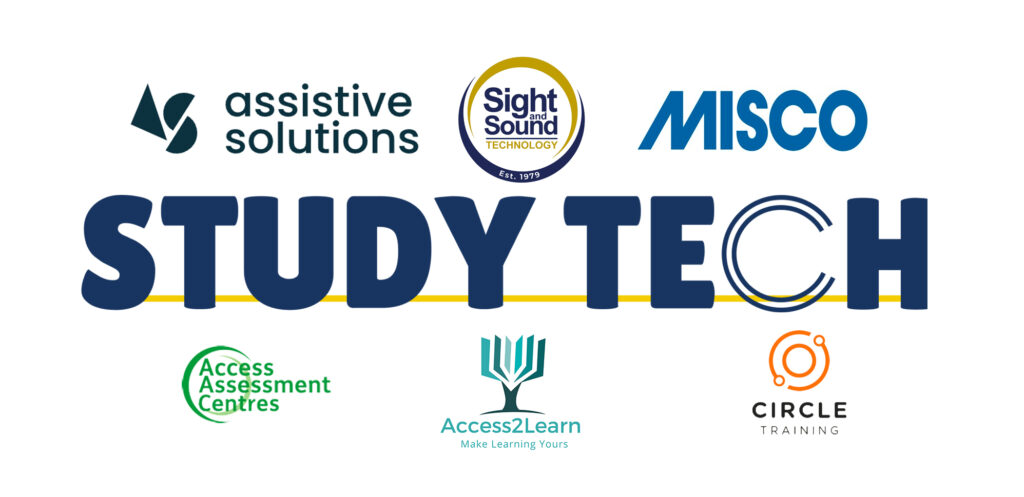 StudyTech Ltd is delighted to announce it has been awarded the Framework Agreement to supply Needs Assessments, Assistive Technology (AT) Equipment and Training for students in receipt of the Disabled Students' Allowances (DSA) by the Student Loans Company (SLC).
Our innovative approach to the service delivery model brings together one-stop-shop AT providers Assistive Solutions and Sight and Sound Technology, alongside IT distributor Misco Technologies. We are proud to be supported by subcontractor partners Access2Learn, Access Assessment Centres and Circle Training.
StudyTech will deliver DSA support for students funded by SFE and SFW studying in:
North-West England
North-East England
Yorkshire and the Humber
South-West England
South-East England
SFE and SFW funded students studying in Scotland
We are excited to be part of a new joined-up service, taking customers from their needs assessment to the supply of equipment and support, through to AT training. Working with Higher Education Providers in both regions, we will provide a bespoke service to each of our customers.
Our tender response was based on a high-quality, digitally enabled service, backed by robust supply chain experts, to help realise SLC's objective to simplify the DSA customer journey. We will take the knowledge, care and good practice from the old DSA provision and incorporate it into an efficient and straightforward service for our customers.
We and our partners are established providers of DSA services, going back many years. Together, we have supported thousands of DSA students and are excited to work with existing stakeholders to deliver a modernised experience and provide increased value for customers, SLC and the UK taxpayer.
Study Tech's key DSA metrics:
Over 25k assessments delivered
Over 150k students supported
Over 200k hours training provided
Our aim is to ensure that the DSA sector retains the expert practitioners who have supported students to help continuously improve our services, so if you would like to register an opportunity or have any enquiries, please get in touch using the details below.
Press enquiries: [email protected]
Employment opportunities: [email protected]